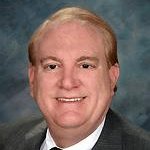 VenU eLearning Solutions is pleased to welcome eLearning industry leader Max Herrell to the VenU team. Herrell will be working closely with VenU on client services and business development initiatives.
"Max will be a tremendous asset to our team," said Tom Doty, CEO of VenU eLearning Solutions. "With more than 20 years of experience, he is poised to make an immediate impact on our business – offering expert insight to VenU clients on the development of their eLearning initiatives, while focusing on new account acquisition."
Herrell is an expert in the conceptualization of dynamic eLearning projects and training initiatives –which earned him a Brandon Hall Award during his tenure as the Global Manager of Customer Training for GE Transportation. At VenU he will support the company's business development and client services teams – focusing on account acquisition and consulting on preliminary project management for new accounts.
In addition to 16 years of exemplary work for GE, Herrell is a naval veteran who possesses a Bachelor of Science degree in Nuclear Engineering. He looks forward to put utilizing this experience at VenU.
"I look forward to meeting VenU clients and taking the client experience to the next level," Herrell said.
Please join us in welcoming Herrell to the team!
About VenU:
Founded in 2003, VenU develops and hosts Learning Management Systems (LMS) for large and medium-sized corporate enterprises – predominantly providing Channel Management solutions.
Designed and customized to meet each client's specific business requirements, the custom-branded VenU Connect™ LMS provides an extremely powerful set of eLearning tools. Built using the latest programming tools and technologies, the LMS employs responsive design throughout its user interface, creating clean webpages and intuitive user experiences that are delivered to "any device – anywhere – anytime." VenU SCORM Sync™ allows users to leave their office desktop and resume a course on their mobile device – in the same familiar and intuitive user interface. The VenU Connect™ LMS is truly a completely blended learning, communication, social networking, document management, and knowledge sharing solution, all contained and integrated within a single platform.
VenU's Momentum Program™ is a comprehensive suite of eLearning services, which include dedicated project management, LMS administration and system training, and end-user technical support. VenU's Momentum Program is used to ensure the success of its client's eLearning initiatives.