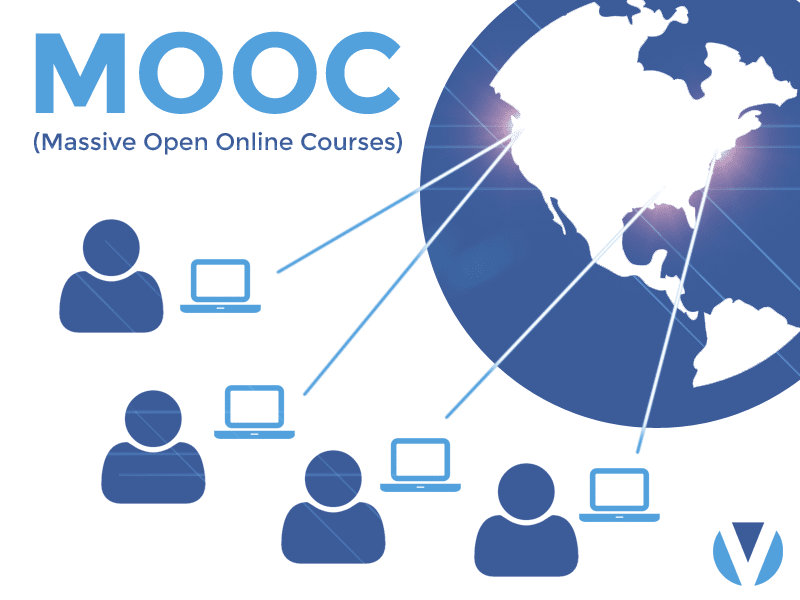 Massive Open Online Courses (MOOCs) were first introduced to the eLearning industry in 2008, and became quite popular in 2012. At its core the MOOC was designed to allow open, interactive participation to course materials on the web. Forums provided an opportunity for learners and instructors alike to discuss topics addressed in the online course – allowing peer-to-peer and peer-to-instructor dialogue within what was, at the time, less interactive eLearning.
We've seen a resurgence of interest in the concept of collaborative learning amongst our clients at VenU eLearning Solutions recently.
Below are some of the benefits we've discovered from the implementation of the collaborative spirit of MOOC's into an LMS platform:
They encourage knowledge sharing among peers. Required forum participation requires the sharing of original thought amongst peers and encourages healthy discussion from topics ranging from brand reinforcement to compliance.
Knowledge is retained at a greater capacity when learners draw from their own experience or thoughts.
Flexible format allows for more convenient consumption of training – smaller portions of training are delivered to users in a concise manner, followed by a thought-provoking call to action through forum participation.
The forum allows leadership to identify motivated employees and gather insight based on the thoughts and knowledge shared during the training, while peer-to-peer knowledge sharing encourages teamwork.
MOOC's are often cost effective. VenU clients have been able to repurpose existing training into this format using built-in content creation tools that exist within the platform.
VenU clients who would like to explore collaborative learning should contact their dedicated project manager. Not a VenU client, but want to learn more? Contact us today at 800.596.8544.