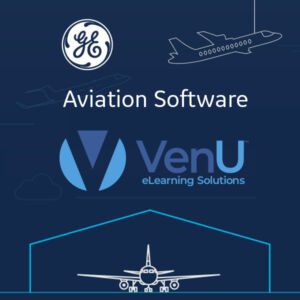 VenU eLearning Solutions continues to expand its eLearning technology throughout the newly reorganized GE businesses. VenU and GE Digital, Aviation Software inked a 5-year licensing agreement that will provide product training to GE's aviation customers around the world.
"We are a long-standing, trusted partner to GE. The expansion into new business sectors within GE Vernova is based on a 20-year relationship of proven learning management solutions. We couldn't be happier to be working with GE Digital, Aviation Software." – Thomas Doty, President & CEO, VenU eLearning Solutions
GE Digital, Aviation Software puts data to work to produce insights that enable customers to enhance operator safety and efficiency, reduce operational disruptions, improve passenger experience, and make better decisions regarding real-time fleet health.
#VenUConnect #VenUeLearning #LMS #LearningManagementSystem #eLearning #GEVernova #GEDigital #GEDigitalAviationSoftware #GEAerospace #Aviation #AviationSoftware