A comprehensive suite of tools to help manage all aspects of the classroom – including name tags, tents, rosters, attendance reports, certificates, and much more…
VenU Connect™ is capable of managing, tracking, certifying, reporting and seamlessly integrating classroom training, eLearning content and event data – thus providing a complete, blended-learning solution to your audience.
Our exceptionally powerful exam tool goes beyond simple scoring and gives instructors the ability to measure understanding. Exam questions may be configured to include images, video or audio along with standard text, and can be optionally set to provide users with feedback and detailed scoring information upon completion.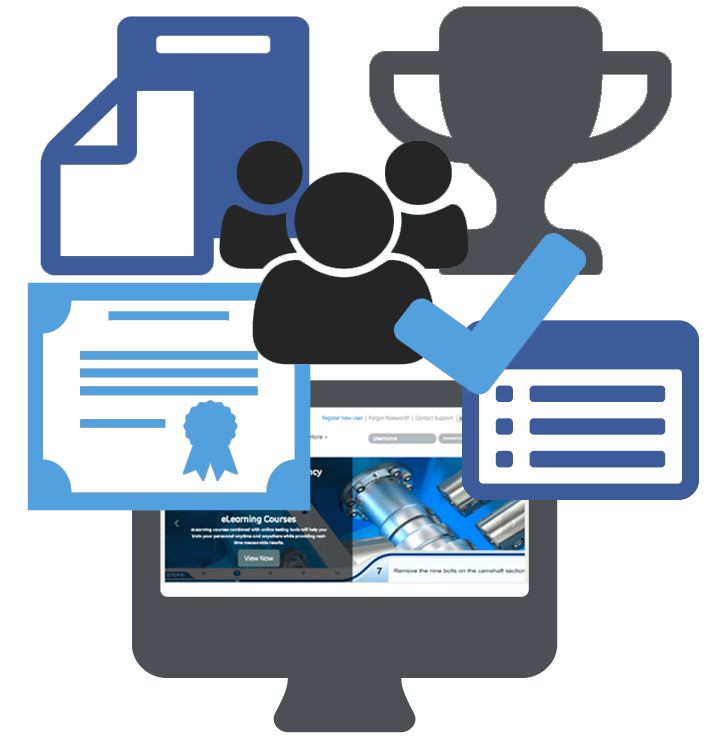 Other VenU Connect™ classroom management features include:
Management options for course and activity prerequisites allow you to configure prerequisite and, even, post-requisite training requirements with ease.
Administrators can develop their own learning modules from within the LMS's Lesson Activity. Courses may include built in knowledge checks to test comprehension, and branching paths to provide learners with their own custom learning experiences.
The "Distance Learning" course type integrates WebEx or another online tool within the LMS so that learners can benefit from a live classroom experience without the travel.
Course enrollment requests are customizable and configurable based on group, region, or other division so that the appropriate administrator(s) are notified when a request is submitted.